AlphaLab Gear in collaboration with Innovation Works and TechShop recently put together the National Hardware Cup Challenge to draw attention to some of the most innovative companies in the hardware space across the US. Curb was lucky enough to be chosen to represent Austin in the national finals. Watch all of the pitches here.
As we looked across the competition, what quickly became apparent was that each of these companies are solving very real problems that effect BILLIONS of people! Here is a quick recap of our new friends:
FlameStower: Bringing power to the people who need it the most
We live in a world where our cell phones have become the most important device in our lives and they are even more important in developing countries where they are the only form of advanced communication. FlameStower has already shipped over 10K units of its product, which makes it possible for people without electricity to charge their phones via cooking fire.
Sereneti: The Keurig machine for all your home meals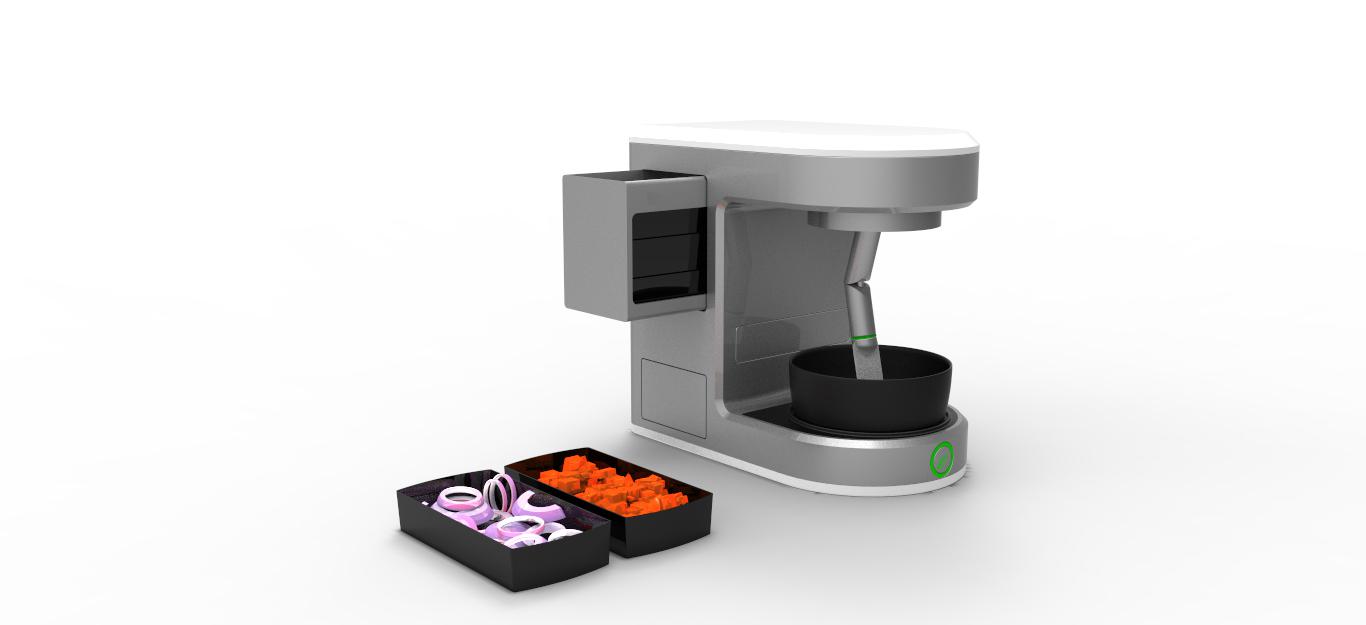 For a large portion of the population, cooking meals at home is both difficult and time consuming. What if you could just dump ingredients into a counter top machine, and it would whip up a great tasting meal in minutes? YES, the future is here! The working prototype was on demo at CES and you can see the video here!
FITGaurd: Don't let your kids play sports without this
The consequences of sports-related head injuries, at any age, has become a hot topic. Coverage of professional athletes being forced into early retirement due to concussions has opened up the conversation. What parent who has a kid playing a contact sport isn't concerned about brain damage? FITGuard has developed a mouth guard that measures the impact that players feel so that coaches can take the right actions to evaluate their health and ability to continue playing.
AlphaStroke: Getting stroke patients to the right hospital faster
Unfortunately, too many of us know someone close to us who has been effected by a stroke. Identifying if patients have had a stroke and then getting them to the right treatment center is a big problem. AlphaStroke has come up with a simple solution that can help EMT crews diagnose strokes in an ambulance quickly so that the patient can be taken to the appropriate location.
HeadsUP!: Ending distracted driving
With handsfree driving laws going into effect across the nation along with the ubiquitous use of smartphones, the need for better phone-to-driver interaction is in high demand. With HeadsUP!'s display projected onto your windshield, you get all of the benefits of your phone's capability (navigation, search, call, etc) without taking your eyes off the road.
Vayu: Taking delivery to the air
Online shopping has become so commonplace that even Amazon has launched its own immediate delivery service, which delivers goods within an hour. But the delivery process still happens through the old fashioned delivery truck. Vayu is changing all of that with a drone that can carry a larger payload and travel a farther distance than anything else on the market.
Curb: Powering your home smarter
Tired of high energy bills? Get control of your home and all of energy it uses. Curb lives at the intersection of energy efficiency and the rapidly expanding "Internet of Things." With a single sensor, Curb can tell how much power all of the things in your house are using in real time and give you actionable recommendations to reduce your power consumption and lower your electricity bills.